Home |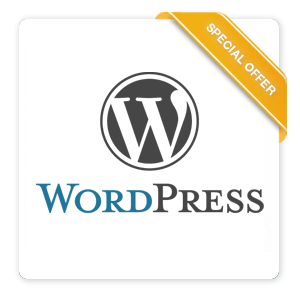 About Us/Staff
Have you been disappointed before with the service your pet sitter provided? That has happened to us before as well. What better way to change that then to start our own pet sitting business in Charlotte, NC, where we can give North Carolina pet owners a high quality service at very competitive prices, and help eliminate the anxiety over leaving your pet at home during a vacation, extended trip, or just the normal workday. Excellent customer service is extremely important to Creature Comforts of Charlotte Pet Sitting: if you call and leave a voicemail during normal business hours, you will receive a 10 percent discount if your call is not returned within four hours. We grow tired of hearing people complain about pet sitting companies in Charlotte taking two or more days to call them back. That is not professional service, and will never happen with Creature Comforts of Charlotte Pet Sitting! When looking for pet sitting and dog walking in Charlotte, NC, make sure they are insured and bonded. You do not want someone coming into your home that you cannot trust! All of our sitters are insured and bonded, we wouldn't have it any other way!
We price our pet sitting services at very affordable rates because we feel that many pet sitting companies in Charlotte, NC overcharge for their services. We also provide the same or better quality pet sitting services then the more expensive companies. We also can send picture messages, and are in constant communication with our clients with updates on our visits. Another added benefit of choosing Creature Comforts of Charlotte Pet Sitting is that we DO NOT charge extra fees for holiday services! Call us at 704-960-9751 to set up your free in-home consultation.
Mark Riddagh:
My name is Mark and I am the owner/operator of Creature Comforts of Charlotte. I am a true Charlottean although I am originally from Wilmington, DE (yes Delaware not Wilmington, North Carolina) and have been fortunate enough to reside in the Charlotte area for the last 5 plus years. My background is in light industrial operations management in which I have over 25 years experience but I have always sought out other areas of life to explore and enjoy. During 2002 I took a break from my usual operational leadership role to engage in my other true love, music, and gave piano lessons in my neighborhood. After 5 years of sharing that passion with an up and coming generation of musical maestros, I decided to accept a job offer leading the operation of a New York based communications firm that was moving to Fort Mill, SC. Rebuilding that operation from the ground up was certainly challenging and satisfying and after 5 years, it seemed that I had accomplished what I had set out to do. One of the most rewarding experiences I had in the Charlotte metro area was adopting Chloe, a 4 month old toy poodle (don't ask me how it happened, I had my heart set on an English Bulldog...but after meeting this shy, sweet, fun loving bundle of curls, I was in love). As I spent more and more time with Chloe, I realized that my talents could be better applied to the care of four-legged friends and joined the ASPCA & Humane Society of the United States. I was soon certified in CPR and First Aid for pets and decided my new passion for pet care needed to play a bigger role. Amazingly, at that very moment, I met Matthew Scott, the owner of Creature Comforts of Charlotte and after learning that he was selling his company, I realized that my new path would be to carry on the great work he started, incorporating my leadership background, deep focus of customer service and commitment to Charlotte's pet population...which brings me to you. I am truly excited and eager to keep your furry family members as comfortable as possible, so you can pursue the opportunities and experiences of a life well-lived. I know that, like me, there are times when you are needed elsewhere to A) visit family and friends, B) take care of business and C) get the R & R necessary to keep you firing on all cylinders. That's where Creature Comforts of Charlotte comes in. I am here to make it possible for you to accomplish those required activities and goals without having to worry about the pets (family) that cannot join you on your quest. Please feel free to contact me with any questions or concerns...I am at your service.
Cindy Riddagh:
I'm Cindy Riddagh and I am the co-owner of Creature Comforts of Charlotte Pet Sitting. I want to thank you for choosing Creature Comforts of Charlotte for all of your pet sitting needs and let you know how much your trust in us is appreciated. Further, I would like to tell you a bit about myself, my history and what led me to the pet sitting industry. I am originally from New York, grew up in Queens and moved to Long Island in my mid-twenties. Having started a career as a pharmacist, I decided to continue my education as a returning adult in the early to mid 2000s, earning my Doctorate of Pharmacy. I was given the opportunity to work for Memorial Sloan Kettering, a highly accredited cancer center in Manhattan, where I fell in love with treating patients with this disease. When Mark's employer decided to move the business to Fort Mill, SC and invited Mark to come along, it was a big decision we had to make, but having always been fans of keeping life fresh and exciting, we decided we were up for the challenge. We packed up our family and belongings (including tom cat, Bobby) and hit the road. Miraculously, I was able to continue working with oncology patients in our new surroundings. In the name of keeping things fresh, we decided to visit some puppies who were looking for a home and fell in love with a toy poodle, soon to be known as Chloe. We took her home and pretty soon she was the focal-point of our existence. Once settled in the Charlotte area, and with Chloe now an established member of the family, our transition was complete. Wanting to get more involved with helping animals who were less fortunate than Bobby and Chloe, I joined the ASPCA and the Humane Society of the United States and, along with Mark, got certified in pet first aid and CPR. We are supporters of such animal welfare groups as P.A.W. and Animal Adoption League of Charlotte and are passionate about helping neglected and abused animals/pets. I know that you would never take something as important as the care of your pet(s) lightly. That's why I'm happy you chose to give Creature Comforts of Charlotte a try. Being a pet owner myself, Bobby and Chloe's welfare is the most important factor when planning vacations, family visits and business commitments that take us away from home. Here at Creature Comforts, we never lose sight of what we would expect from a pet sitter and apply that same expectation when servicing our clients. "Comfort" is the key word, your comfort in knowing they're comfortable, protected and cared for in your absence. I look forward to providing you with the best service you've ever experienced with a pet sitter. The trust you put in us is never taken for granted.
If you would like to get involved, here are two groups we are huge fans of: Charlotte Animal Welfare Meetup group or the Animal Adoption League of Charlotte.