Home |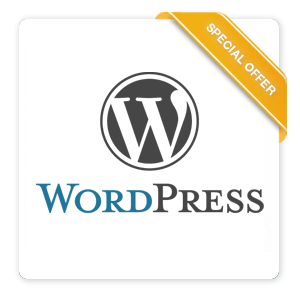 Testimonials
Susan T. - Charlotte, NC
I was very impressed by Creature Comforts of Charlotte Pet Sitting. I went on vacation in May for 7 days and was looking for someone to watch my baby (very hyper Australian Sheppard mix). I was deciding on putting her in a kennel, which is what I have done in the past, or have someone come by to watch her. Since our garden (both veggies and flowers) was just getting started for the season, we also needed someone to water the plants daily, we decided to go with an in-home pet sitting service. I emailed several companies, but Matt, owner of CCCPS, responded to me right away. We scheduled time for him to come by and meet Biscuit and check out the house. He worked with our schedule and was very attentive to our instructions (which light to turn on during which time, when to let her stay in the crate and when to let her out, which plants to water and how often, etc.) Since this was my first time going with CCCPS, I also asked Matt for references. I emailed both of the references that he offered and they couldn't have said enough great things about Matt and the services that CCCPS offered. Also, his pricing is by far the best that I saw during my research. While on vacation, Matt also sent us an email with a video of Biscuit playing in the yard. This was great because I missed her and it was nice to see that she was still reaping havoc. When we got back from our trip, we got a personal note about Biscuit, and a nice card in the mail from Matt with a picture of Biscuit. Also all of our plants were doing great! Thank you thank you thank you. Overall, I highly recommend having Matt and his company take care of your baby while you're away. In the past, I've always been somewhat hesitant to take long trips because I didn't want to be away from my baby for too long. But now that we know Matt, I feel comfortable planning long vacations knowing that she will be in good hands. And mind you, he had his hands full because she is a very hyper girl and demands a lot of attention. Thanks Matt for being so dependable!
Brittney M.- Charlotte, NC
We have been using Creature Comforts for almost a year now and it has been great! We have 2 dogs, a German Shepherd and a Westie and Matt is wonderful with them. We have had Creature Comforts sit for the dogs anywhere from a weekend to 10 days. They are like my furry children and so it is great to know that they are well cared for while we are gone. Having Matt come to our home is so much more convenient than having to take the dogs to the boarding places and we do not have to worry about other dogs, taking food/what food they are served or if they are comfortable. They are in our own home and best of all they are there to greet us when we get back! We will continue to us Creature Comforts everything we go out of town! The service is great and the pricing is great and the dogs are happy!
Todd C. - Charlotte, NC
I would highly recommend Matthew Scott Owner of Creature Comforts of Charlotte Pet Sitting to look after your pets. Matthew came to us by way of his very professional web site when we were looking to go a different route for our two dogs, Winston and Molly. Matt is very professional about how he conducts himself and his business. Your pets will be in great hands in Matt's care. The greatest benefit is your pets stay in the environment they are most comfortable in. Matt comes to them whatever schedule you request of him. He alerts you via text daily that your pets are doing well. He even posts short videos on his secure website for you to see your pets while your out of town. Matt also goes the extra mile to care for your home in the sense of making it look like your home when your not. Bringing in the mail, watering flowers, turning on and off different lights. Matt is an all around great business owner and pet sitter. I would highly recommend him and his services any day.
Natalie P. - Charlotte, NC
Matt does a GREAT job for us. We have three dogs that Matt takes care of for us. We also have experience with several in-home pet sitters and he is by far the best we have ever worked with. He is dependable and flexible and I'm comfortable leaving my animals in his care and the dogs love him. He is reasonably priced and has been easy to work with. He comes during the times we ask him to and if we ever need to change our plans at the last minute he is very understanding. He has also been kind enough to video the dogs for us when we go out of town and provide us with the link so we have the comfort of SEEING how they are doing while we are away. We use Matt both on a daily basis for a lunch time potty break and we use him when we go out of town. In both situations he has done a good job for us. We have also boarded in the past, but I really prefer to have someone come into the home because it allows the dogs the opportunity to stay in the environment they feel comfortable in.
Rebekah G. - Charlotte, NC
Matt from Creature Comforts IS The Cat Whisperer. He developed an instant bond with my cat, which was evident from the first video he sent me while I was out of town. In it, I was amazed to see my cat doing somersaults and rolling around on the carpet - something he ONLY does for me when he is extremely happy! I was impressed that Matt made sure to send me video, pics and messages from each visit. It gave me such peace of mind to be able to see my baby live on video. This is the first time I have ever used a pet sitting service and I can say that Matt delivered stellar service at a really fair price. I will not hesitate to use his services again.
Rob F. - Charlotte, NC
We recently used Creature Comforts of Charlotte Pet Sitting for a period of 5 days. Matthew was responsible for coming into our home and walking and feeding our Havanese while we were on vacation. Prior to hiring Matthew he made a personal visit to our home and explained his services in detail and I found him very professional and organized. Matthew personally took care of Maxx and did some very nice personal extras like videotaping while walking Maxx. We were very comforted seeing the video. Matthew did a terrific job and we would not hesitate to use him again. I recommend Matthew without any reservations.
Sabrina W. - Huntersville, NC
Creature Comforts of Charlotte Pet Sitting stayed overnight with our cat when my husband and I had to go out of town. To give you an idea of her behavior, let me just say that our kitty has been nicknamed "Satan." Matt didn't even bat an eye. He kept our house occupied when it would have been empty for a week and he took excellent care of our pet. Plus, he sent us email updates on what was happening at home, which gave us peace of mind. Creature Comforts was also less than half the price of other pet sitting companies in Charlotte, NC
Memory M. - Charlotte, NC
Matt has watched our birds for us twice while we were out of town. He did a great job and the birds seemed very happy and well taken care of when we got back home. He is great with animals. I would definitely recommend him to everyone!
If your experience with Creature Comforts pet sitting service was a pleasant one please feel free to e mail us your testimonial so we can publish it on here.